ShuttleStar 10 Passenger Van


Need Your Van Now? We Stock 10 Passenger Vans For Quick Delivery!
The #1 Hotel Shuttle Van, Exclusively At CommTrans
ShuttleStar 10 Passenger Van Photos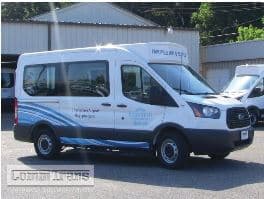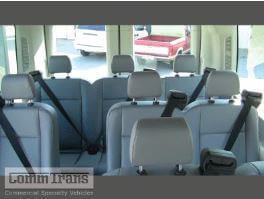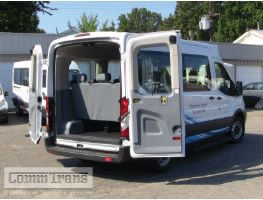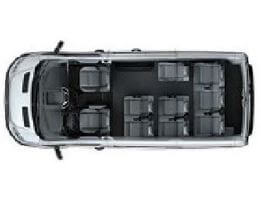 Watch The ShuttleStar Video
The ShuttleStar is found only at CommTrans! This shuttle van includes features that are custom tailored for the hospitality industry, as well as churches and ground transportation companies. The 10 passenger ShuttleStar has a medium roof, and maximizes the interior space with seating instead of a rear luggage area. Give us a call today for pricing!
Medium Roof With 67.6″ Interior Head Room
10″ Deep Steel Running Boards For Safe Entry & Exit
Illuminated ID Sign For Visibility
Rear Luggage Wall (not applicable for this model)
Full Graphics Wrap Or Decals
Delivered To Your Door Ready For Commission