StarQuest
Big Value In A  Small Bus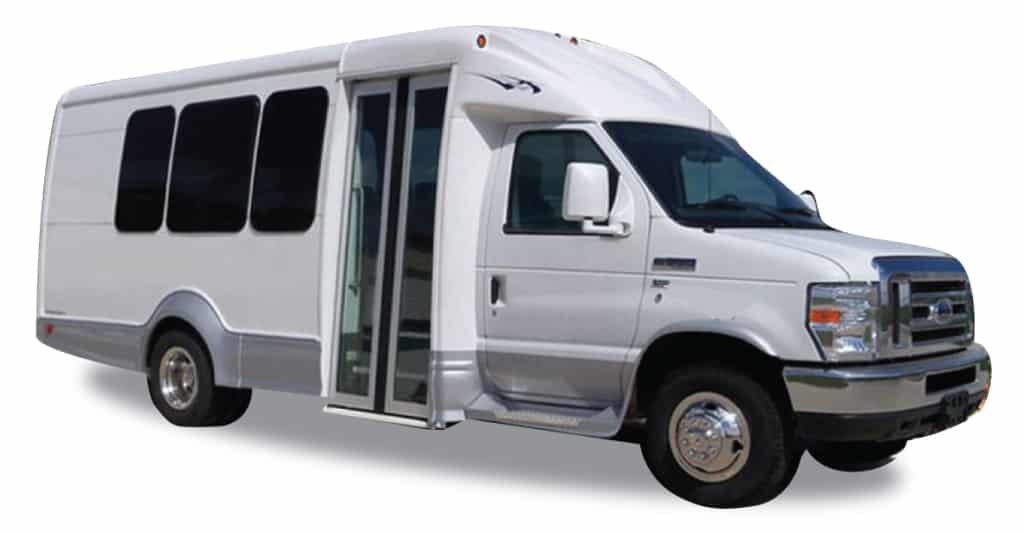 At 110″ exterior height, the Starquest small shuttle bus is the perfect solution for those in the market for a highly-maneuverable and economical shuttle bus. The Starquest, with it's fully welded steel cage construction, sleek exterior and long list of standard features, can accommodate the needs of a variety of groups including hotels, schools, resorts and churches.  It sets the standard in style, comfort and maneuverability, making it one of the best values in the industry today.
electric entry door, spacious 88 inch wide body & center aisle with 74 inch interior head room
Wheelchair lift & securement options, rear luggage with additional 36 x 36 inch viewing windows.
aerodynamic, low profile design & dual rear wheels for superior handling & stability
steel cage construction, driver & passenger area lighting, back up safety alarm, safety-glass windows.
There are more floorplans available! Call us today and let us know what you are looking for.