MFSAB
Multi-Function Activity School Bus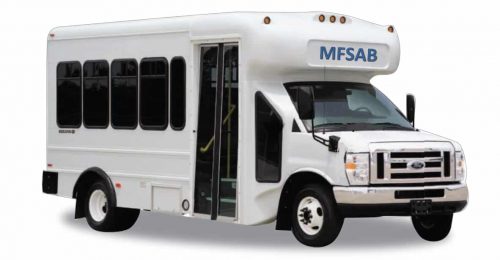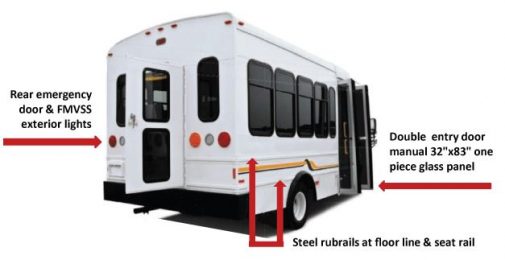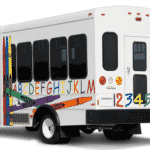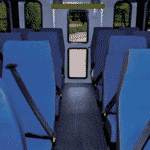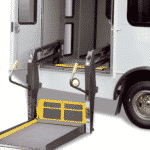 Safety, Comfort & Features
Built on the proven steel cage safety structure bus platform, the Multi-function School and Activity Bus offers a break from the old fashioned design of the past.  This design adds more floor to ceiling height, larger windows, available overhead bins, and all models meet National Transportation Safety Board highway safety requirements. A variety of floor plans are available, including wheelchair lift equipped models.
Fully welded steel cage construction meets FMVSS
High-back seats and optional luggage area.
Conveniently located switches for driver.
Optional ADA wheelchair lift.
Activity School Bus Features & Specifications
Standard Interior Features
Safety yellow entry stanchions
4 speakers & 6 courtesy lights
Drivers switch console
Track seating
OEM chassis – AM/FM stereo
Black floor rubber
White step nosing
Driver's 6″ x 9″ mirror
White Filon interior
Rear door lock w/interlock
Standard Exterior Feature
24″ x 36″ windows – 31% tint
Rear emergency door
6.75″ x 9.75″ flat & 6″ x 3.5″ convex mirrors
White steel rubrails
White exterior colored body
Heavy duty rear bumper (10 ga.)
Front and rear mud flaps
Body undercoating
Back-up alarm
Cross-view mirrors