CommTrans is celebrating 40 years as an industry leader.  In the early 1970's, while working in hospitality construction and FF&E, Richard Sullivan became aware of a need for upscale hotel transportation that reflected the amenities and image of the hotel it represents, while addressing the needs of the hotel guest. The CommTrans Guest Transportation Van was born!
The reputation of quality, safety and custom features spread quickly from one customer to the next.
Today, CommTrans is recognized as an industry leader, expanding from its early beginnings to a company known throughout the United States as the expert in commercial vehicles. This success can be traced to the same standards set decades ago in the first CommTrans van: quality, safety, and dedication to the businesses we serve.
Hotel / Hospitality

Senior Living

Church / School / Daycare

Tour / Limo / Ground

Non-Emergency Medical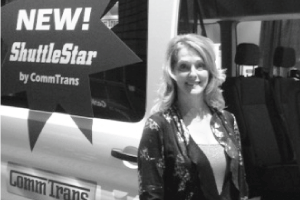 Lori has been with CommTrans for over 20 years.  She began her career in senior living sales, and is now the driving force behind sales and marketing.  In her free time, she enjoys spending time with her family, "piddlin' around" in her yard, hosting dinner parties, and watching NASCAR.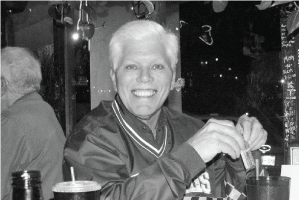 A 37 year career serving the Hospitality Industry is highlighted with expertise in sales, marketing, purchasing and administration. Rudy has served as a National Hospitality Sales Manager for 12 years. He has been with CommTrans for 10 years working with Hospitality accounts nationally.
Derick has 10 years of experience in the new and pre-owned vehicle industry, and specializes in finding the best transportation solution for church and retirement communities. A Mid-South resident for 40 years, Derick loves cooking for his wife and two children and is an avid Dallas Cowboys fan.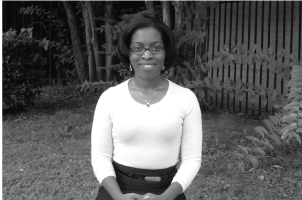 Samantha specializes in new and pre-owned vehicles for churches and schools nationwide.  Originally from New York, Samantha has been a Mid-South resident for 13 years. In her free time she enjoys volunteer work, traveling, and classic films.
Mike has 32 years of sales experience.  He served in the US Navy as a helicopter pilot for two tours.  For the last 4 years, has worked for CommTrans as a territory manager in the Florida region.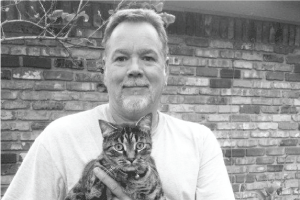 Trent has been part of the CommTrans family for 30 years.  He has also been happily married for 30 years and has five children and two grandchildren.  His hobbies are gardening, wild life conservation, and metal art.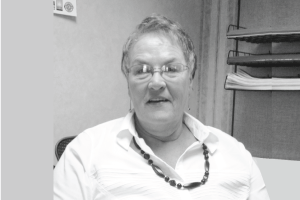 Pam has been with CommTrans for 5 years and oversees order processing and delivery coordination.  She enjoys landscaping, fishing, and rehab house projects.  She loves spending time with her two grandchildren and six great nieces and nephews.
Paula has been with CommTrans for 7 years.  In her free time, she loves to take cruises with her friends and family.
Susie comes to CommTrans with 21 years in customer service and 10 years in business development.  She oversees the CommTrans call center, which focuses on market expansion and customer awareness.  Susie enjoys traveling, running, boating, and party planning.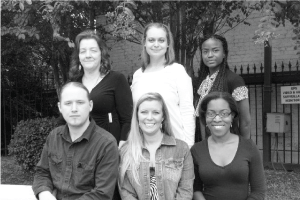 You might receive a phone call or email from our Business Development Team following up on your delivery and staying in touch with our CommTrans customers.  Our team also reaches out to businesses to introduce CommTrans and our vehicle offerings.
Anna has 15 years of professional experience in graphic design, sales, and marketing.  She is an avid reader, researcher, and portrait artist. Anna enjoys all things tech, but also likes to unplug with gardening, cooking, and hiking.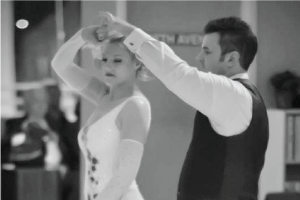 Dale is a Fourth Generation Sign industry professional.  Both of her great-grandparents, Grandfather and father were sign painters, and she is honored to continue the path that began so many years ago.  She's been with CommTrans for 20 years, and has enjoyed the opportunity to explore the many fields of her career from production, design, marketing, and management.  In her free time Dale enjoys ballroom dancing with her husband.  
Cat joined Signworks in 2012, and provides assistance to both the Signworks and CommTrans team.  She has a professional background as a Project Coordinator, where she supported SVP's with real estate construction management.  Cat is a native Memphian who enjoys the city's local music, theater and food.  In her free time she loves to spend time with her 3 children, dog Stella, and cat Mia.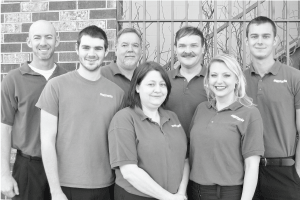 Signworks was founded in 1985 by CommTrans, and leads the industry in providing superior corporate vehicle graphics.  With experienced and professional graphic designers and master installers, Signworks will provide you with the highest quality graphics in the industry for your CommTrans vehicle as well as any competitor's vehicle.