President Freightliner
Diesel Engine Tour Bus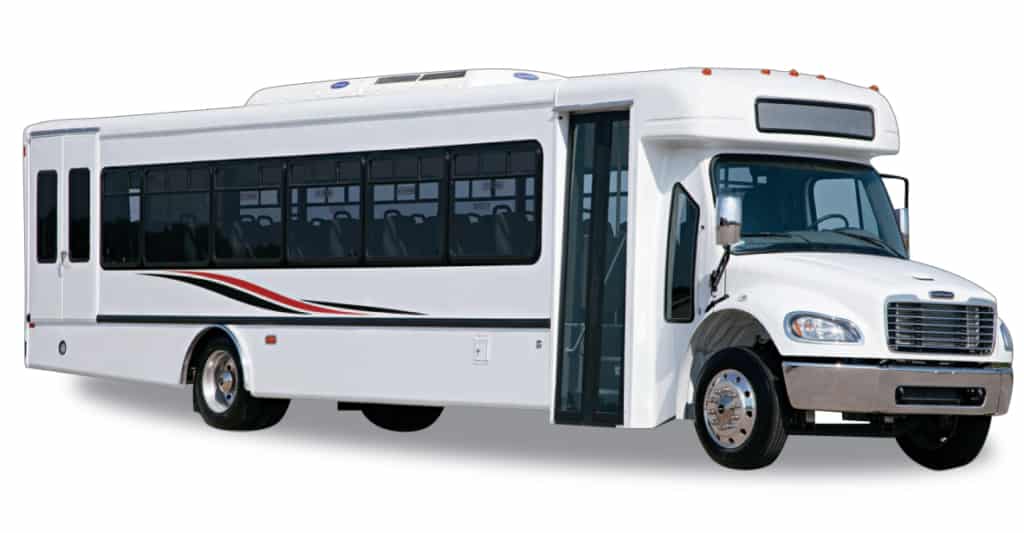 The Economical Choice for Large Transport Needs
The President Freightliner is the superior choice for public transportation, resort and hotel shuttles, day-tour operators and any business with special transport needs. Featuring a Cummins ISB electronic diesel engine and an Allison 2200 PTS automatic transmission, the President delivers smooth, precise shifting, a comfortable ride for passengers, as well as optimal fuel economy.
Seats Up To 45 Passengers

Cummins ISB diesel engine

Allison 2200 PTS transmission

Bosch hydraulic disc brakes

55-degree wheel cut
choose floorplans with optional overhead luggage racks, wheelchair lifts, backup systems, and fold-away seats.
Taper-leaf front suspension provides a smooth ride, while multi-leaf rear suspension minimizes bumps.
55-degree wheel cut makes it much easier to negotiate tight turns, while sloped hood ensures forward visibility.
Heavy duty steel frame rails reduce flex and bowing, and steering shaft is lube free, with a see-through reservoir.